Falling in love with Malbec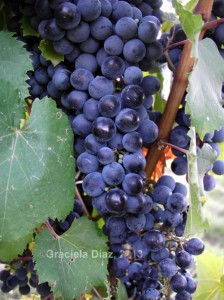 In September 2010 we planted the first 2 1/2 acres of our vineyard with Malbec vines.
Earlier this year I registered myself as a winemaker with the Argentine licencing authority (Instituto Nacional de Vitivinicultura) and was granted a licence to make wine and to sell my wine to the public.
In March we harvested our very first crop of grapes which we fermented and then nurtured and fretted over for 6 months. 
The INV inspector recently took samples of our wine for analysis and Continue reading →